B2B TRAVEL CAMBODIA
There's a magic about this charming yet confounding kingdom that casts a spell on visitors. In Cambodia, ancient and modern worlds collide to create an authentic adventure. If you're looking for the best place to travel in Cambodia, choosing where to go without local travel advice can be tough. When travelling Cambodia, there is so much to discover including cities, villages and breathtaking beaches. Our B2B Travel Cambodia Services give an overview of the destinations worth adding to your customers Cambodia travel wishlist.
Please browse the B2B Travel Cambodia Services that we provide and ask us for customized packages. All our B2B Travel Cambodia Services can be accessed below.
Bespoke B2B Travel Cambodia programs for your customers
An Empire of Temples
Contemporary Cambodia is the successor state to the mighty Khmer empire, which, during the Angkorian period, ruled much of what is now Laos, Thailand and Vietnam. The remains of this empire can be seen at the fabled temples of Angkor, monuments unrivalled in scale and grandeur in Southeast Asia. The traveller's first glimpse of Angkor Wat, the ultimate expression of Khmer genius, is sublime and is matched by only a few select spots on earth, such as Machu Picchu or Petra.
The Urban Scene
Just as Angkor is more than its wat, so too is Cambodia more than its temples, and its urban areas can surprise with their sophistication. Chaotic yet charismatic capital Phnom Penh is a revitalised city earning plaudits for its sumptuous riverside setting, cultural renaissance, and world-class wining-and-dining scene. Second city Siem Reap, with cosmopolitan cafes and a diverse nightlife, is as much a destination as the nearby iconic temples. And up-and-coming Battambang, reminiscent of Siem Reap before the advent of mass tourism, charms with graceful French architecture and a thriving contemporary art scene.
Upcountry Adventures
Experience the rhythm of rural life and landscapes of dazzling rice paddies and swaying sugar palms in Cambodia's countryside. The South Coast is fringed by tropical islands dotted with the occasional fishing village. Inland lie the Cardamom Mountains, part of a vast tropical wilderness providing a home to elusive wildlife and a gateway to emerging ecotourism adventures. The mighty Mekong River cuts through the country and hosts some of the region's last remaining freshwater dolphins. The northeast is a world unto itself, its wild and mountainous landscapes home to Cambodia's ethnic minorities and an abundance of natural attractions and wildlife.
Mobile/WhatsApp: +94 773 866 315
b2b@sri-holidays.com
Our B2b Travel Cambodia Services
With over 25 years of professional experience, SRI HOLIDAYS TRAVEL SERVICES ( PVT ) LTD. is one of Cambodia's leading B2B incoming travel specialists. Consistency of high quality services, the best products and services at competitive rates and utmost professionalism make us the first choice as B2B Travel Cambodia for travel agents worldwide. As trusted long-time partner and provider of high volume bookings for selected hotels and resorts, we can offer the most competitive rates. There is no limit on group sizes (01-99 PAX) and mostly offers can be provided for the accommodation categories Budget to Boutique / High End Luxury.
It's important to point out that we are not just an inbound agency, but a dedicated travel partner who knows how to make out of a good trip and an outstanding one.
We not only communicate in English, Dutch, German and French, but also maintain local 24/7 hotlines in these languages (native speakers) for your customers. Naturally Sri Holidays is fully licensed and registered with all Tourist Authorities in the countries we operate in and all our driver/guides do have the required local guiding permits.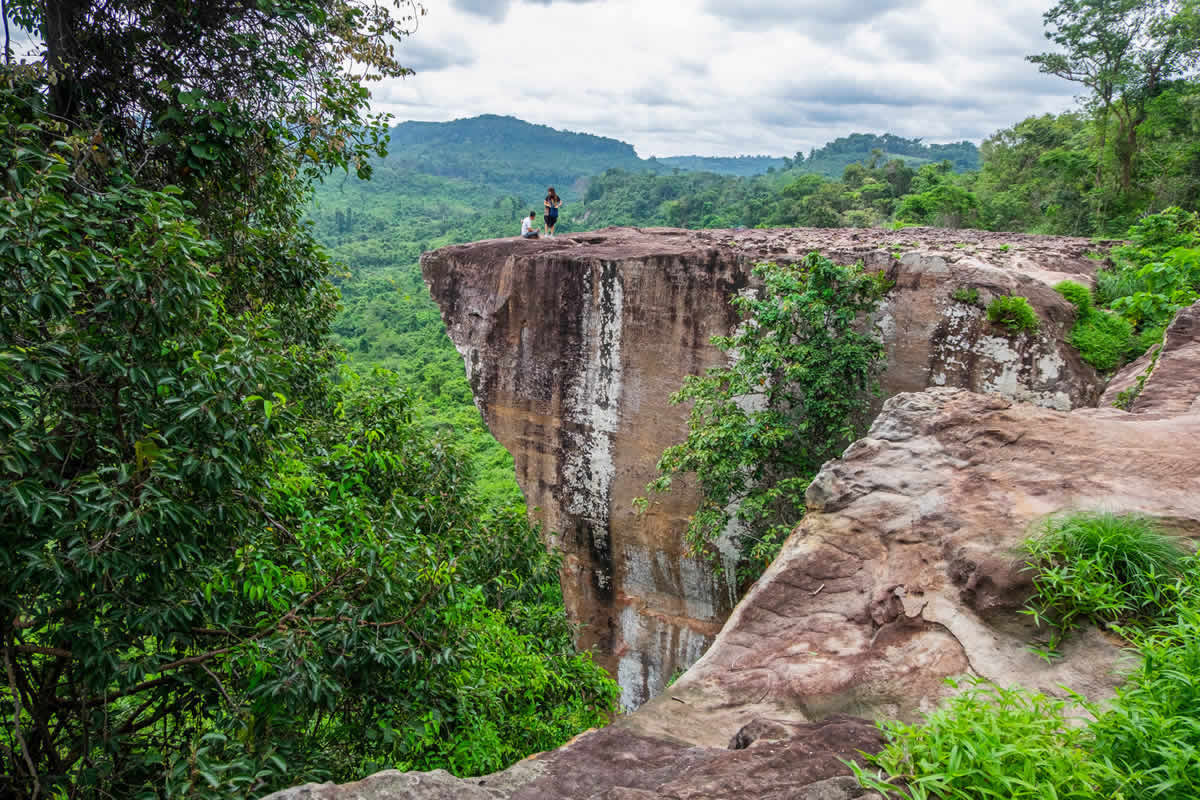 Cambodia is painted as a one-trick pony, home to the magnificent temples of Angkor Wat and little else. Tourists whizz through between Thailand and Vietnam, ignoring the fact that beyond the crumbling temples there is an entire country waiting to be discovered.
Ironically, Cambodia's number one calling card could be its downfall, as thousands pour into Siem Reap and drain its resources, neglecting the rest of the country and contributing little to support its resilient, warm-hearted people. And while Cambodia's coast and countryside may not match up to its heavyweight neighbours, these smiling Khmer people are really what universally astounds and delights travellers. They welcome travellers with open arms, cook the most extraordinary dishes and beam for tourists.
A CAMBODIA HOLIDAY IS A CHAOTIC, CRUMBLING, LIFE-AFFIRMING SHOCK TO THE SENSES, AND FAR FROM BEING A DETOUR, IT COULD END UP BEING THE HIGHLIGHT OF ANY SOUTHEAST ASIAN TRIP.
Asia B2B Travel Supplier As B2B Travel Supplier Sri Holidays specializes in inbound group travel services, creating and delivering unique and truly memorable group programs to Sri Lanka, The...