Boat Charter Asia
Incentive luxury group travel programs, corporate events and luxury group travel are meant to deliver a wow! To dazzle guests beyond their wildest expectations! To offer them something so special that they would not have thought of doing on their own. A Luxury Group Travel Corporate Yacht Charter does all of that and more. "Step outside the box" and offer something unique that is also luxurious, proven, and reliable.
Please contact us for your Boat Charter Asia needs or ask us for customized packages. All our Boat Charter Asia Services can be accessed below.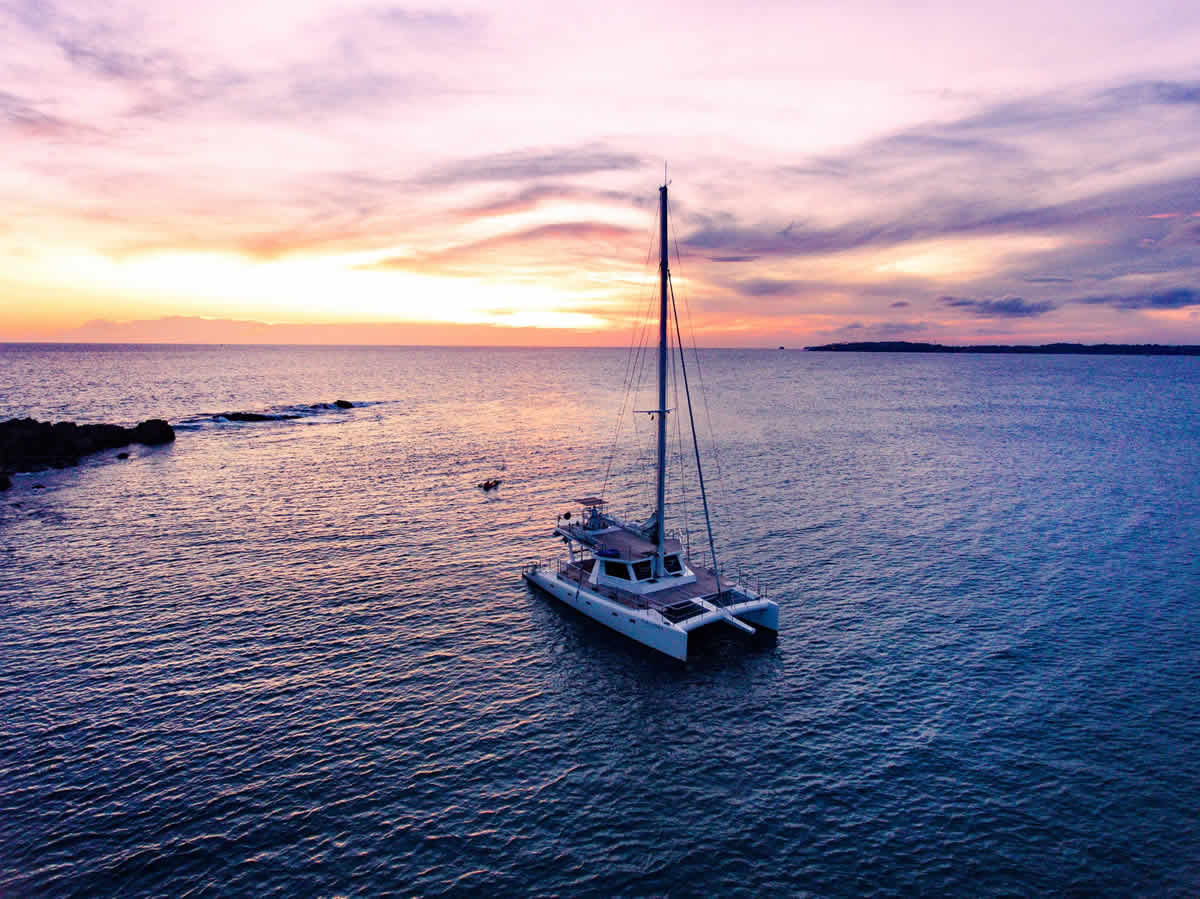 Boat Charter Asia
In order to maximize your vacation experience and get the most quality time possible we provide a well thought-out and meticulously planned VIP travel services catered specifically to you.
Exclusivity: No matter what your group size is, we offer exclusive use just for your luxury charter group. No need to share deck space or a hotel property with others.
Flexible Scheduling: Our luxury charter yachts can depart and return on any day of the week for as few as 3 nights. We fit your yacht event's schedule! And we design a personalized yacht event's itinerary just for you.
Client Satisfaction: Our luxury charter incentive programs always surpass clients' expectations. Your biggest challenge will be how to top it the next year!
Aboard a Sailing Catamaran or Motor Yacht charter you'll add unbridled luxury to the outstanding natural landscapes, to create an exceptional sailing experience. Ideal for honeymooners, SCUBA aficionados and anyone who dreams of experiencing a true tropical paradise, in superb luxury and style, a charter in Asia may be just that once-in-a-lifetime experience you've been searching.
Many rate the beaches in Asia as the best in the world and only a blind fool would ever dare argue. Whether fine or coarse, the sand is always blinding white and the seas infinitely inviting. Sunbathing, swimming, snorkeling and diving are the premier attractions here, yet thanks to your own private luxury yacht charter you'll have access to plenty more options. Along with snorkeling and diving equipment, you'll have access to kayaks and fishing gear, a myriad of onboard games and entertainment and, of course, the chance to hop between islands to take advantage of on-shore activities as well. On a sailing holidays in Asia, you can surf in perfect conditions and take lessons in kite-surfing and water-skiing. Submerge in the local culture with village visits and support the local economy by buying hand-made souvenirs from local craftsmen and women.
Sailing Catamaran and/ or Motor Yacht Charter for up to 8 passengers are available in Sri Lanka, Maldives and Thailand.
Each of our Yacht Charters comes with its own chef, captain, their own individual water-sports instructor*, and their own shore-side tour guides*. Menus, activities, and excursions are tailored to your customers preferences.
Deep Sea Fishing
We offer professional game fishing and sport fishing tours in Sri Lanka and Thailand. Asia is much admired for its multitude of sub-aquatic life. Its unspoiled sea and fishing zones hold an abundance of game fish for the keen angler. Close to the Coast you'll find Grouper, Snapper Emperor, Bonefish; bit further out Indian Mackerel, Spanish Mackerel, Seerfish, Kingfish, Barracuda, Baramundi, Jackfish, Trevally, Tuna and far out Sailfish, Swordfish, Marlin and Shark. During trolling you often can see schools of dolphins accompanying the boat.
Deep Sea Fishing for up to 6 anglers is available as Day- and Multi Days Tour. The boats are equipped with fighting seats, Rod holders for 7 rods at the same time, sun roof canvas, portable toilet, cool box, compass, fish finder, GPS, life vests, fire extinguisher, First Aid Kit, emergency lights, emergency rations of biscuits and water.
There will be a minimum crew of two on board, the captain and a knowledgeable English speaking assistant. Depending on fishing area and weather condition a third crew member will be of additional assistance.
* optional
Mobile/WhatsApp: +94 773 866 315
b2b@sri-holidays.com
Asia B2B Travel Supplier As B2B Travel Supplier Sri Holidays specializes in inbound group travel services, creating and delivering unique and truly memorable group programs to Sri Lanka, The...